Program guide
09:35
M-1 Names. K.Garner
11:40
The territory of MMA-TV.com. #30.
12:00
MMA Series-75. O.Popov, S.Diakonov, S.Bobryshev, B.Yunusov
15:45
The cage of Victoria Itsekhovskaya. MMAC 75.
16:00
M-1 Names. A.Frolov
17:15
M-1 Names. A. Shlemenko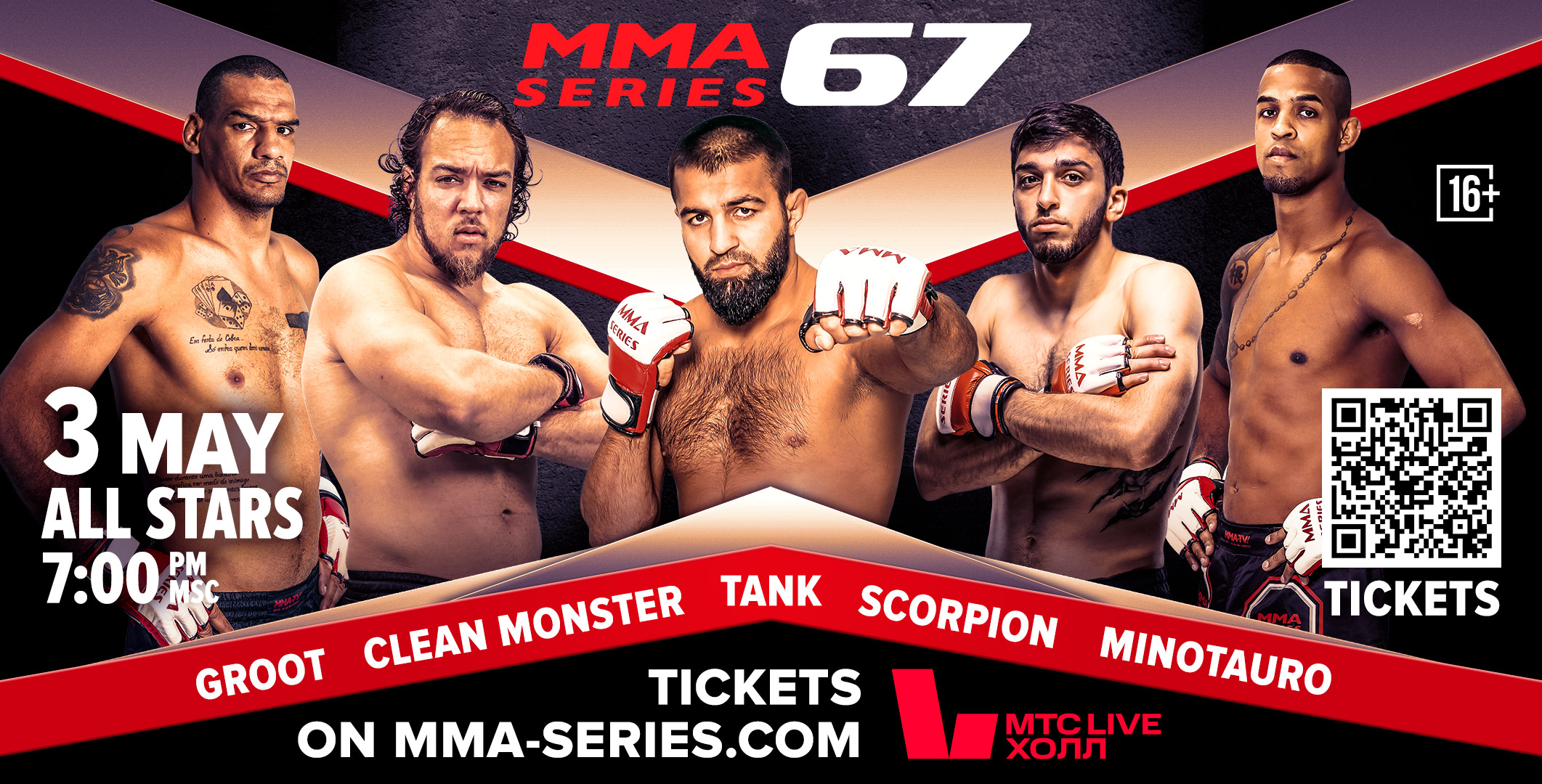 Minotauro, Clean monster, Groot, Tank, Scorpion… Superheroes on the super event MMA Series-67: All stars!

Watch the super-event MMA Series-67: All starts on mma-series.com at May 3. Tahir Abdullaev (Azerbaijan) goes for his fourth league victory, unbeaten Valter Ignacio (Brazil) will fight for his sixth MMA Series win, giant Tiago Cardoso (Brazil) in main card, Grisha Melkonyan (Armenia) always brings fire to the cage, Jefferson Goncalves (Brazil) want to fight for the title! Follow MMA Series for the news. Live stream on mma-series.com and on MMA-TV.com channel at May 3 (7 PM Moscow time).