Program guide
09:50
M-1 Names. M.Evloev
12:00
MMA Series Names. A.Santos
12:30
The cage of Victoria Itsekhovskaya. MMAC 71.
12:45
MMA Series-71. R.Abrahamyan, G.Melkonyan, D.Gonsalves, N.Melikyan
15:50
The territory of MMA-TV.com. No.19
16:00
MMA Series Names. R.Krainov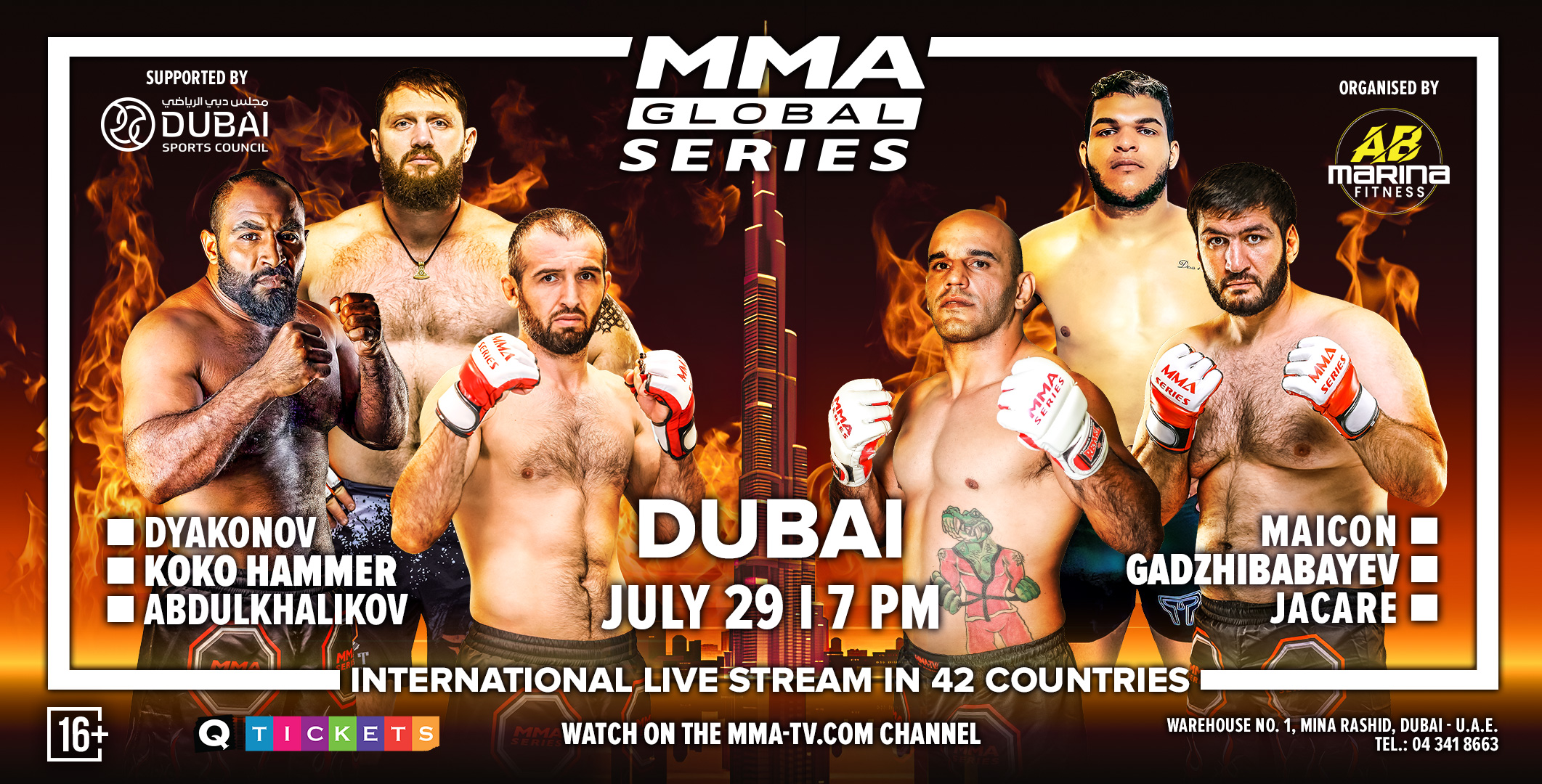 MMA-TV.com & AB Marina Fitness happy to announce upcoming MMA Global Series event in Dubai!

Heavyweight Sergey Dyakonov (Russia) will defend his gold Winner title versus Maicon Mamute Douglas (Brazil) in the main fight. It will be ninth MMA Series fight for Sergey, Maicon will debut in the league. Finisher Zaur Gadzhibabayev (Azerbaijan) wil try to win again after some losses versus Koko Hammer (Egypt), who also want to close his last defeat. Shamil Abdulkhalikov (Russia) goes for his sixth MMA Series victory versus experienced Cassio Jacare (Brazil).

Stay tuned for more! MMA Global Series | July 29 at 7 PM Moscow time. Watch the live stream on MMA-TV.com channel & mma-series.com.