Program guide
12:00
MMA Series Names. A.Santos
12:30
The cage of Victoria Itsekhovskaya. MMAC 71.
12:45
MMA Series-71. R.Abrahamyan, G.Melkonyan, D.Gonsalves, N.Melikyan
15:50
The territory of MMA-TV.com. No.19
16:00
MMA Series Names. R.Krainov
16:20
Names and records. MMA Series-72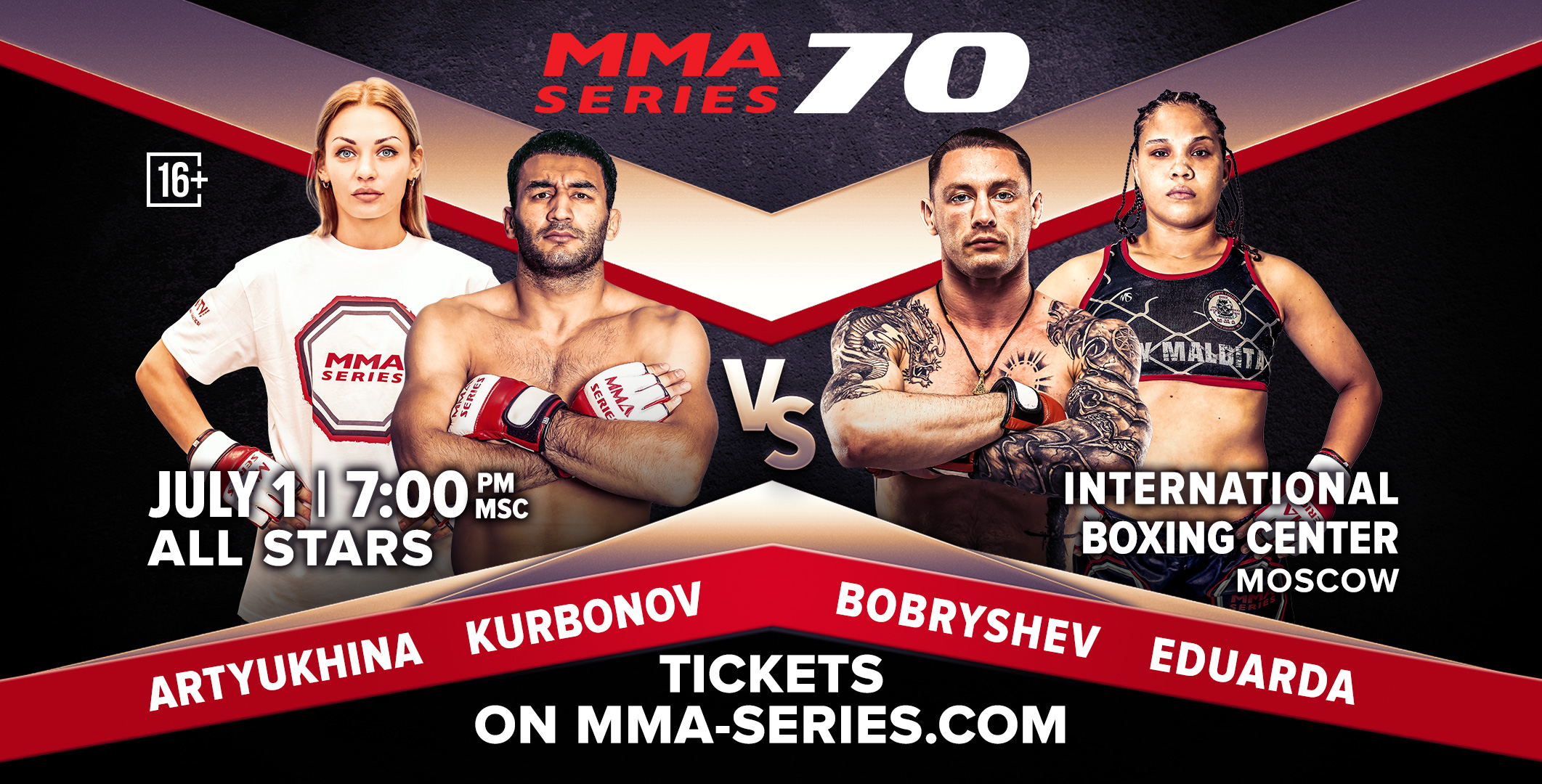 Super-event MMA Series-70: All Stars will be held on July 1 in International Boxing Center (Luzhniki)!

League promoters will present amazing fightcard with title fights and great show. Long awaited remstch Sergey Bobryshev (Russia) versus Bobur Kurbonov (Uzbekistan) for the silver Winner title. First fight between top welterweights ended by Kurbonov's win. The silver Winner title holder Masoud Safari (Iran) is back after his injury and he is ready to defend his trophy. Arrive to the event before the start and win the real motocycle! Stay tuned for new announces! Buy tickets
Watch the live stram on MMA-TV.com and mma-series.com on July 1 at 7 PM Moscow time.