Program guide
09:50
M-1 Names. M.Evloev
12:00
MMA Series Names. A.Santos
12:30
The cage of Victoria Itsekhovskaya. MMAC 71.
12:45
MMA Series-71. R.Abrahamyan, G.Melkonyan, D.Gonsalves, N.Melikyan
15:50
The territory of MMA-TV.com. No.19
16:00
MMA Series Names. R.Krainov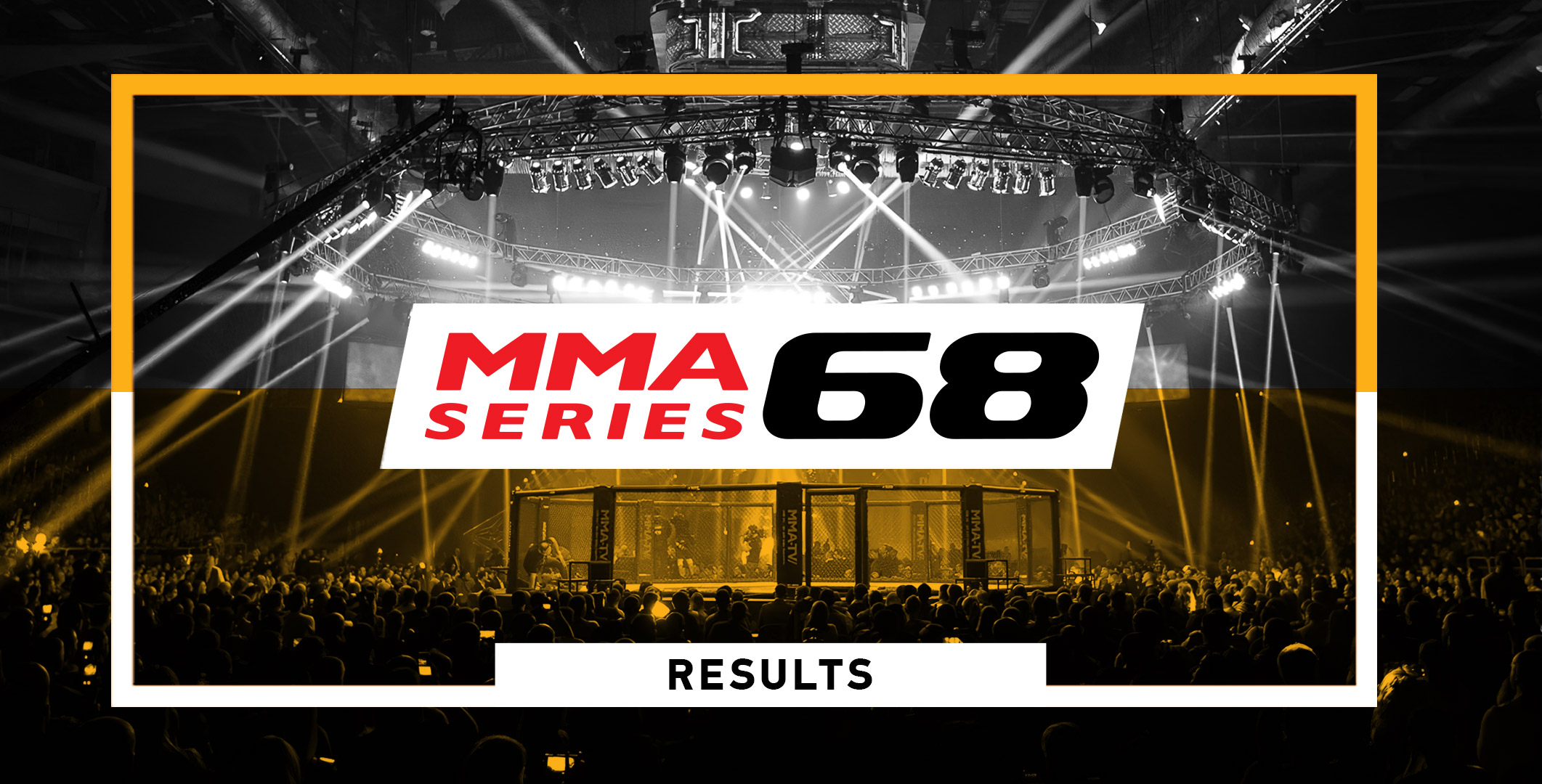 MMA Series-68
June 3. Astana, Kazakhstan
Watch full fight on MMA Series YouTube channel

1. Sanzhar Azhibaev (Kazakhstan) win versus Roman Maynic (Kazakhstan) by SUB (1 round, 0:43);
2. Eduard Martirosyan (Russia) win versus Mukhammaddiyor Usmanov (Uzbekistan) by TKO (1 round, 0:57).
3. Omari Broi (Russia) win versus Serik Azhibaev (Kazakhstan) by SD;
4. Arymarcel Santos (Brazil) win versus Islam Kamoldinov (Uzbekistan) by SUB (2 round, 1:09);
5. Vladislav Sukalenko (Russia) win versus Mukhamadali Yusupov (Uzbekistan) (doctor stoppage) (3 round, 2:38);
6. Manas Imarov (Kyrgyzstan) win versus Givago Francisco (Brazil) by UD;
7. Merey Uais (Kazakhstan) win versus Fazliddin Mirzorakhimov (Uzbekistan) by KO (2 round, 0:45);
8. Tiago Cardoso (Brazil) - Dimitry Andryushko (Russia). Draw;
9. Asan Azizov (Tajikistan) win versus Vitaliy Kositsyn (Russia) by UD in Grand-prix 57 kg semifinal;
10. Jefferson Goncalves (Brazil) win versus Dmitry Zasinets (Belarus) by UD;
11. Said Khatiev (Russia) win versus Lucas Nascimento (Brazil) and he is still featherweight MMA Series Champion.